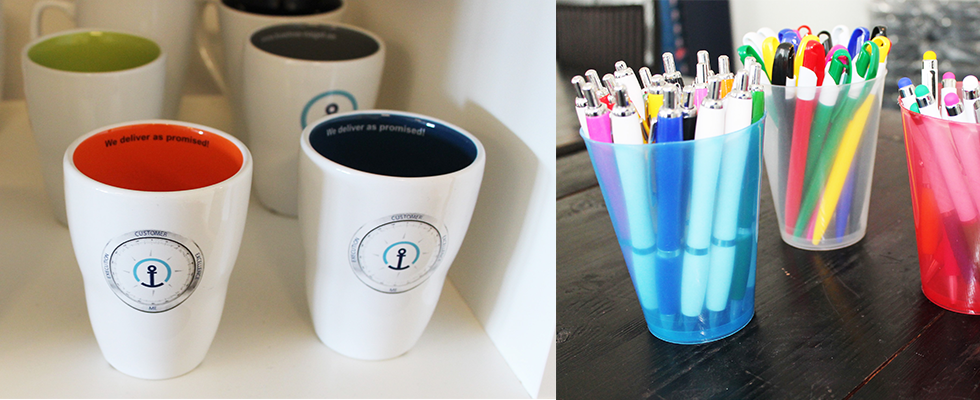 Anyone who purchased promotional material to its company knows that it is a jungle. Most often it tires you even before you've even opened a catalogue. What to choose? What will it cost? What is the purpose? Where should the logo be placed? How many do I need?
The key to success is having the right giveaways that harmonize with the company guidelines and image. To choose the right product is incredibly important hence the receiver forms an opinion about your business based on the product. To give the recipient the right image of the company, the product must reflect the company's quality and image.
We assist you in choosing products that say the right thing about your company. You will provide expertise about your company and we will provide expertise about the products available on the market. Together we will find the best solution!
The best kind of giveaway is the one who stays with the recipient and doesn't end up in the trash.